Main content starts here, tab to start navigating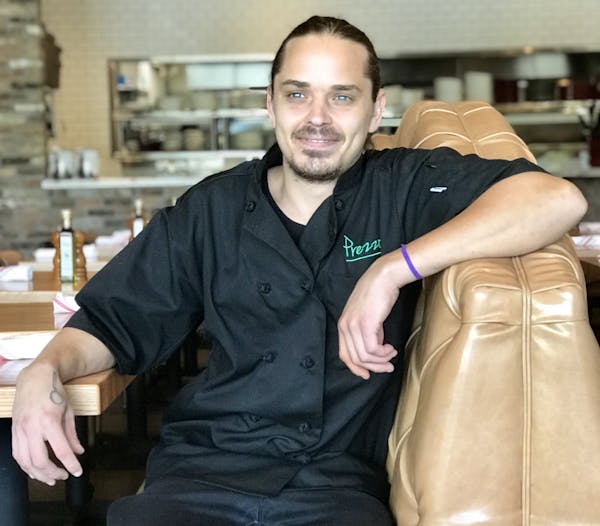 Patrick Delay
Chef
Born and raised in the small Long Island city of Long Beach, New York, Chef Patrick Delay began his culinary career in his teens. He knew from his first shift as a prep cook, that the kitchen is where he truly belonged. Delay continued to develop his skills over the years, working various positions side by side with Culinary Institute of America (CIA) graduates. Through his relationships, he was awarded scholarships for CIA, where he study from 2007 to 2012; graduating with an Associate's Degree in Occupational Studies: Culinary Arts and Bachelor's Degree in Professional Studies: Culinary Arts Management.
After college he took a position with the Ritz Carlton where he had the opportunity to work at both their New Orleans and Palm Beach locations. Once departing Ritz Carlton, he continued to hone in on his creative skills at some of the area's independent restaurants including Max's Harvest, formally in Delray Beach, and Rebel House in Boca Raton.
Delay's approach to cooking has always been to keep it simple and to not overthink it. Known for his vegetable forward way of thinking, Delay implements his plant-based knowledge to create modern alternatives at Prezzo. He has recreated some popular Italian dishes so they can be available for guests with dietary restrictions or those seeking a healthier lifestyle.
Delay often refers to the slogan from CIA: "Food is life, create and savor yours." Food is not only his occupation but his hobby and passion as well. When not at Prezzo, you can find him checking out new restaurants, reading or experimenting at home. Either way, if he's not in the kitchen, you can bet he's doing something food related, one way or another. Delay currently lives in Boynton Beach, Florida with his long term girlfriend.