Main content starts here, tab to start navigating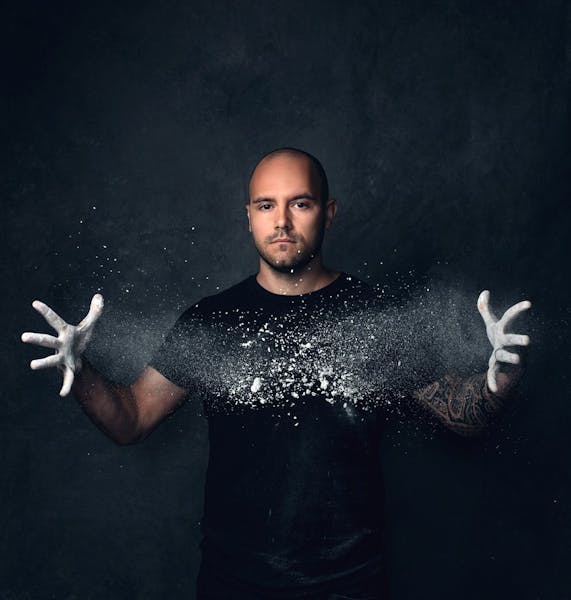 Fabrizio Pintus
Executive Chef
The Italian-born and -trained Fabrizio Pintus, now leads the kitchen as executive chef at Prezzo in Boca Raton. From an early age, Pintus enjoyed cooking together with his family; especially with his grandfather, who spent much of his life as a chef in Africa. He began his culinary career in 2003, after receiving his university degree. Pintus held various restaurant kitchen positions in towns surrounding Milan as well as spending a summer on the island of Sardinia, Italy.
In 2007, Pintus left Italy and spent time in restaurant kitchens all over Europe. He worked his way up to a Junior Sous Chef title at the 5-star Hotel Danai Beach Resort in Nikiti, Greece before moving on to the 5-star Hotel Merrion in Dublin, Ireland. In 2011, Chef Pintus decided to take the leap to Miami, Florida to work with Valeria Longoni in the reopening of the famed Tiramesu Restaurant. Before officially opening, Pintus spent a summer training with Chef Enrico Bartolini in his Michelin 2-star, name-sake restaurant in Milan. He returned to Miami in the fall of 2011 as the Executive Chef at Tiramesu until it's closing in 2017. Pintus then took a position on the East coast of the United States as Executive Chef at Il Fornaio in Santa Clara, California. He is now back in South Florida bringing his talents and years of experience to Prezzo.
In every kitchen he has worked in over the years, Chef Pintus listens to the preferences of the locals while offering freshness, balance and variation to his menu. As an Italian native, he seeks to keep traditional Italian cuisine alive by preparing the dishes he grew up with but still adding his own contemporary touches. Learning the different cultures and cuisines during his extensive years of travel has led to his passion for cooking and taught him the importance of working in a diverse environment and being a team leader.
Pintus brings his dedication to every team he works with. His number one priority is to provide an excellent dining experience to his guests through consistency, passion and communication. There are no short cuts when it comes to cooking a good meal. Pintus likes to take the necessary time to prepare each dish by creating stocks from scratch to simmering sauces for hours to get the right reduction. Pintus enjoys bringing back the authenticity of Italian cuisine.